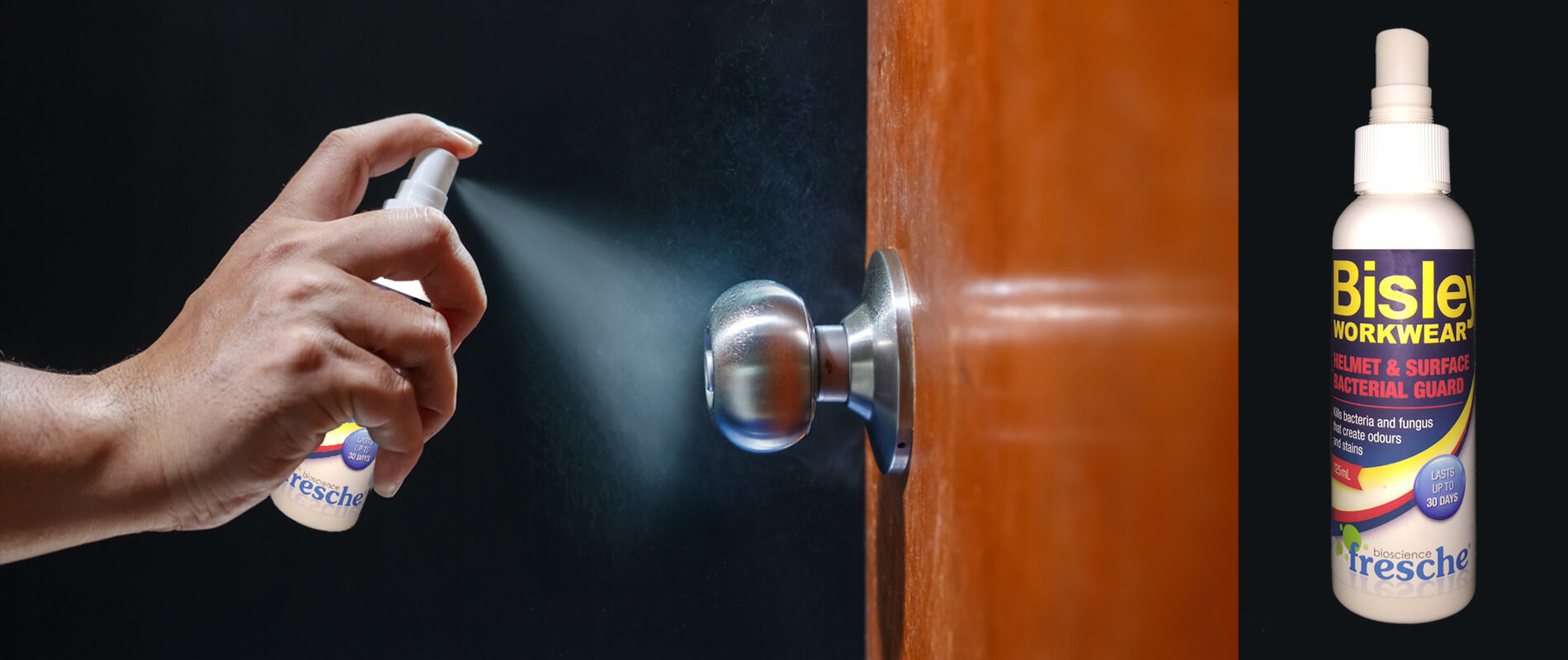 Get a free Australian made 125ml Bisley helmet and surface bacterial guard spray with Bisley orders of $250 or more.
Can last for up to 30 days.  See instructions on bottle for details.  This product may be shipped separately.
"These active ingredients belong to a group of cleaners with known anti viral properties." (Source: NSW Poisons Information Centre)
Receive one bottle per eligible transaction, stocks are limited, resellers and hoarders will not be supplied.
Goods sent by us in error will be replaced at no charge.